Individuals
We offer to our clients especially organized tours including accommodations, transfers, and excursions among other services. Our travel services are suitable for individual travellers, couples, small groups and people who are looking to combining cultural highlights as well as the most exciting natural landscapes of Norway. Our trips let travelers explore and enjoy in a very special way our Norwegian way of living, nature, and culture. Our trips can be tailored and reorganized to suit your specific expectations.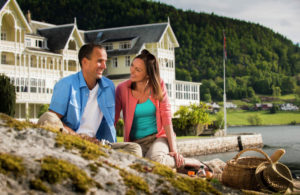 Deluxe
Expect the unexpected! Be amazed with every single detail. Let's make your trip to Norway, an unforgettable experience. Our mission is to immerse our clients in new experiences and cultures. You will see nature as you have never seen it before endless and extreme. A cosy bed and breakfast or a chic downtown hotel or a special theme hotel, we have a recommendation to suit your preferences. A memorable journey with all the comfort that our clients needs; we offer superior accommodations mixed with the most spectacular landscapes. We invite you to join us in a lifetime experience!
Senior
Senior Trips are colorful vacations and customized for your special needs. Senior trips are a great way to see the world. They are safe and they're also an easy way to meet other seniors who share similar interests. We offer light adventure with one/few hotel packages to active mature adults that are physically in good condition and would like to try something different. Norway is the perfect destination for social activities and entertainment, for fun time recreation and exciting vacations. We guide senior individual travelers or senior groups through the Norwegian experience.
Cruise
Hurtigruten Cruise in Norway! Visit the most spectacular fjords, glaciers, and unexplored regions of Norway. The landscapes vary from evergreen forest, snow-capped mountains to beautiful deep blue fjords. Residing in the Arctic, the seasons in Norway are exactly opposite to the Southern Hemisphere seasons
Adventure
The most amazing Mountains, beautiful lakes, the most perfect shaped fjords, endless snow, the wildest and the most calm rivers. Never ending horizons where your clients can find the deepest spiritual enrichment encounters and the richest ancient cultures. Norway has one of the world's most extreme nature and it's waiting for you, just to be contemplated. Many opportunities for a breathtaking adventure such as Kayaking, Trekking, Climbing, Cycling, Fishing, Skiing, Snowboarding, Mountaineering, Rafting, Camping, Canopy, Hiking, Back packing, Horseback riding, among thousand of others.
Self Drive
Road trips are a great way to experience a new country. Yet from the car you may feel somewhat removed, or feel that something is lacking. Something … tactile. Getting hands-on. Being able to touch and to breathe those places. Nobody visiting Norway should miss the spectacle offered by the fjords, especially in the early morning hours and the evening. Traveling by road is an excellent way to enjoy it. From the road you may even experience impressive waterfalls with crystal water just running beside your car. Along selected roads in Norway, natural wonders are amplified by art, design and architecture – taking you closer to nature in new and surprising ways. Meet the award-winning National Tourist Routes. Come and explore Norway's national tourist routes by car.
Relax & Health
Alleviate the stress of your daily lives with the pure waters from seawater; thermal water and water right from the waterfall. Some of the hotels in Norway offer a full range of therapeutic massage and other treatments, from deep relaxation to revitalizing alternatives. These services are especially prepared to offer you a complete health and rejuvenation.
Tailor Made
We are glad to offer customized programs depending on our clients exact specifications. We organize from deluxe to budget accommodations, in any category of hotel accommodations from Tourist to Deluxe. They range from basic tourist programs lasting a few days to long programs. Just contact us and let us know your expectations of your visit to Norway
Schedule an Online Meeting
Call or email to schedule an online meeting.